First Steps on Your Way to Training Your Own Service Dog
Step 1
Once you enroll into any of our courses available here You will find your lessons and training advice in the Learning Centre. Please note that you will have to be logged into your account on our site. You can access the login page from the top right corner of the site and here.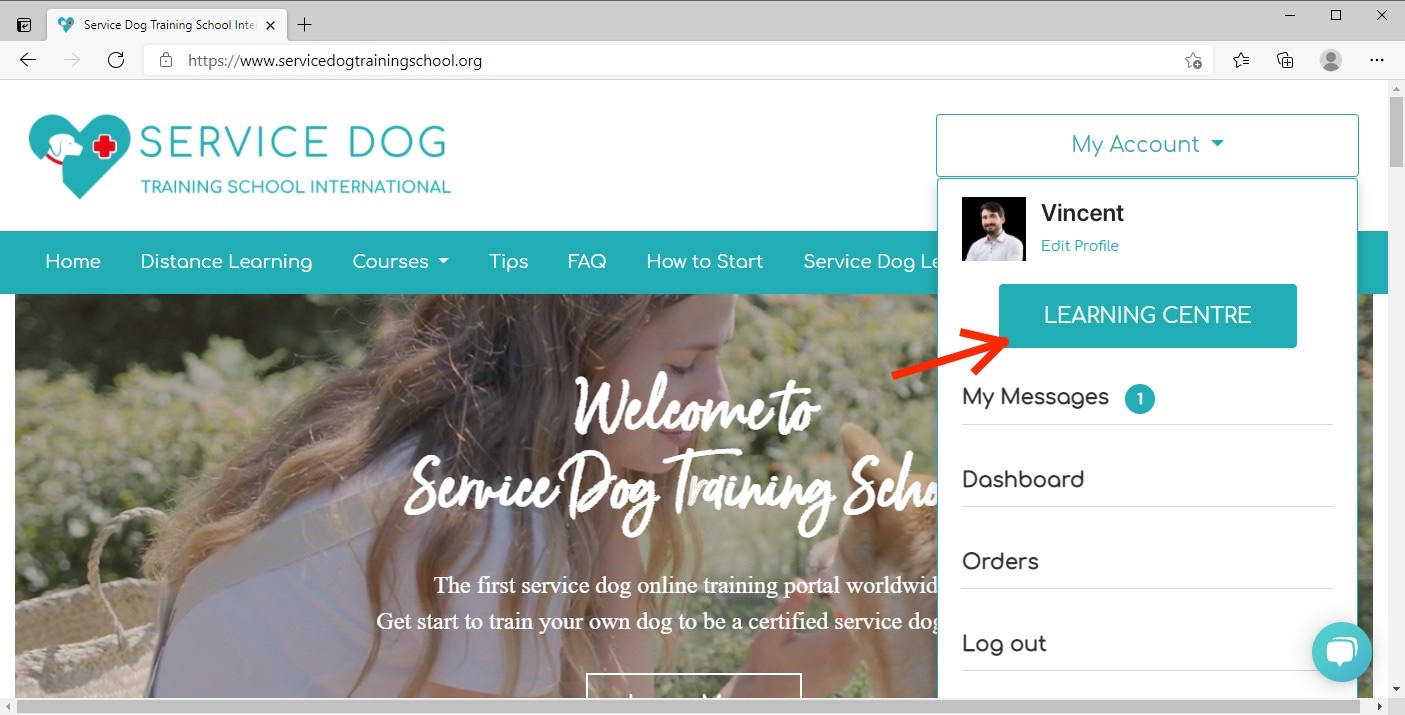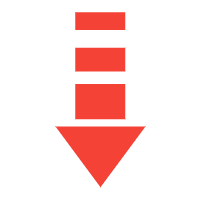 Step 2
All courses you have purchased with your account will be available in the Learning Centre.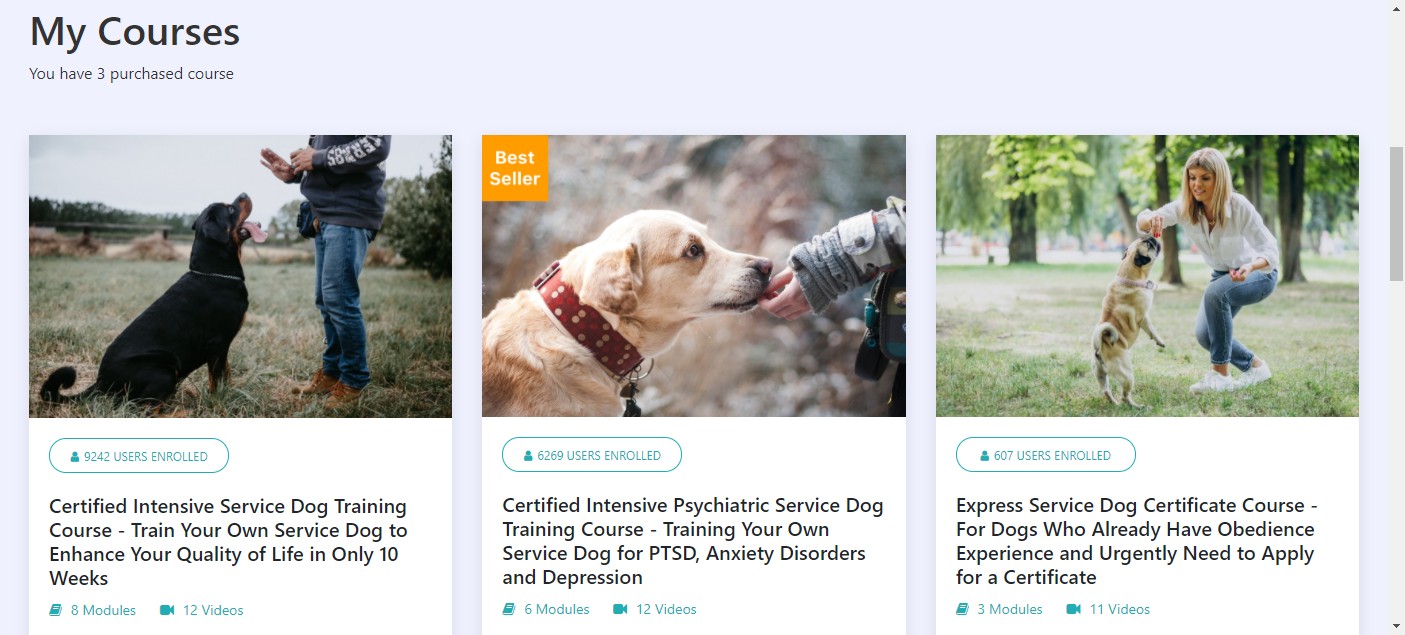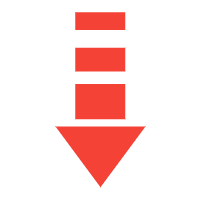 Step 3
The lessons are numbered and provide pictures as well as videos. You should go through the provided lesson carefully and then move to the assignment. The aim of the assignment/test is to check if you and your furry friend have attained the necessary knowledge and training properly. Please, watch the video below so you can navigate the Learning Centre confidently:
( This is a video )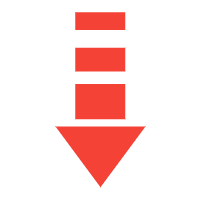 Step 4
The test is filed online and you can download the finished test after you submit it fore review. You may have to upload video or photos depending on the test.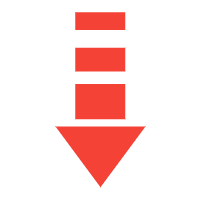 Step 5
Once you submit your your test/assignment a trainer will go through the test and grade it. You will receive a notification by email and you can find your results online via your account.


We strongly believe that you should take all the time you need to absorb the knowledge provided at your own pace. Passing the test means you our tutor recognizes your progress and you can continue building your bond with your dog. The students are not required to go through each lesson subsequently, you can skip a lesson and go back to it later. You will be granted certification only when you pass all tests.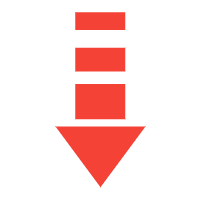 Step 6
At the end of the course, we will request that you write a short review (200 words) of your experience throughout the course so we can improve upon our work and hear about what you liked and disliked. In addition, we will require a crisp image of your dog that we will be using for the ID card. Please use a photo with a good lighting and make sure the dog is not obstructed in any way.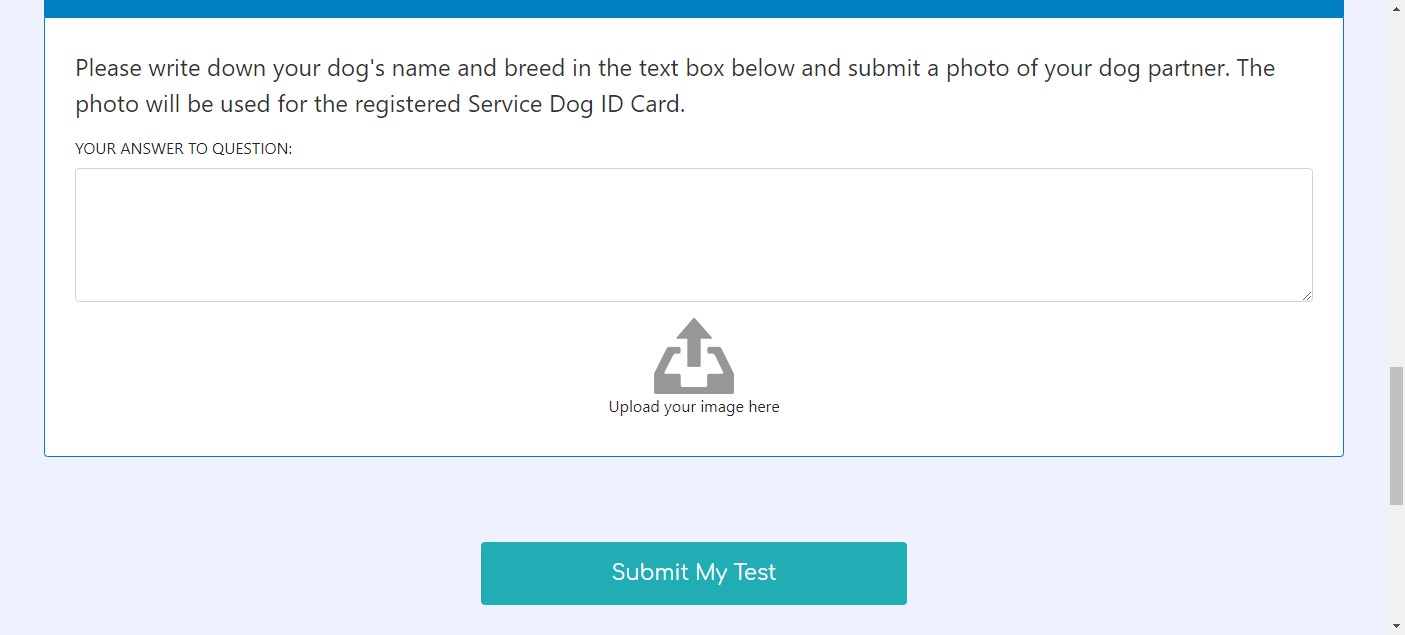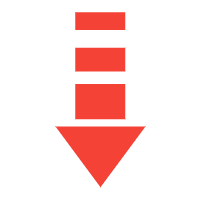 Step 7
Our trainers recommend that you keep practicing what you have learned with your dog so that you can reinforce the skills of your service dog. Should you encounter any difficulties, please remember we have a live chat and a dedicated support team. Our contact details cane be found here.